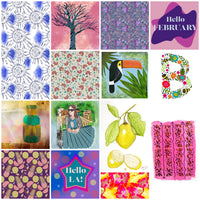 Bringing Stories To Life With Art, Illustration And Animation
I'm a digital content producer and visual storyteller, who creates using traditional art methods and digital techniques with the end goal of conveying the best visual narrative for children's books, TV/film, brands, products, educational materials and more.
If you are an art/creative director, producer or other industry professional in search of creative assets that will help your brand/product/film stand out in a competitive marketplace, browse my portfolio and let's chat!
Portfolio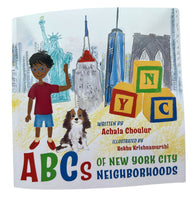 ABCs of New York City Neighborhoods
My first children's book that I illustrated is available for purchase on Amazon!
Read about my illustration process in my latest blog post.
Purchase on Amazon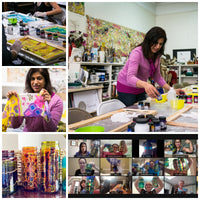 Workshops
Do you want to organize a fun creative experience for the members of your organization or are you looking for a teaching artist for your school or community program?
You've come to the right place!
Learn about Workshops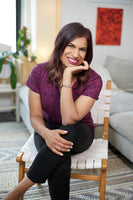 Meet Rekha...
I'm drawn to painterly styles, textures, bold colors, geometric shapes and playful design, which you'll see in my work.
My design process often starts with traditional methods: quick sketches or refined drawings, before I move into the storyboard stage, develop a concept and then start creating digitally. Digitally, I work in Procreate, Adobe Fresco, Photoshop, Illustrator and After Effects.  
Like most artists, my creative journey has not been a straight line.  I value the many twists and turns as this is what has helped me to become the creative professional that I am today!
Learn More About Me